Discover the flavours of our fruit and chilli pepper syrups - Toad Sweat dessert hot sauces!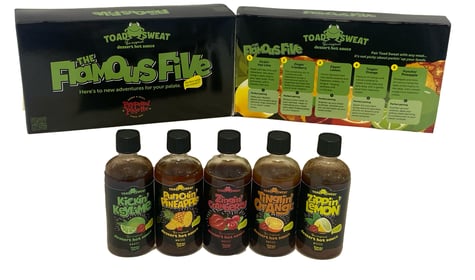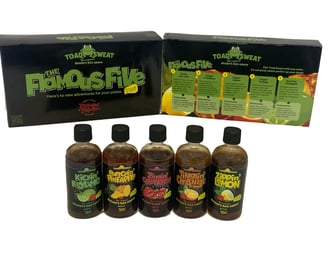 Wholesale Inquiries
This website is being developed for retail businesses to place orders for our products and will be up and running by mid-November.
Meanwhile, if you are a business who would like to stock Toad Sweat, please call us at +44 (0)1524 942114 or email us at wholesale @ pepperedpalette.com.
If you are a retail customer
Please visit us at ToadSweat.uk to buy our sauces.
We are a family-owned business based in Lancaster, UK, bringing you our Toad Sweat sauces. Stay tuned after we locate a kitchen to work from for our fabulous cheesecakes and spice blends!